The Department of History and Archaeology successfully hosted the 4th in a number of series of seminars dubbed "Muted Histories" . The seminar was held in a blended mode with the speaker of the Day and a physical audience being at the UoN Towers, 4th Floor room MLT 03 while an online audience was participating via Zoom. The event was held on Thursday, April 21, 2022 at 2.30 pm.
Dr. George Gona presented his research on the Topic: "Kenya's underground in exile: the Dar es Salaam Group." His presentation was on "exile" as space of imagination and contestation in which the lesser-known Kenya underground political operatives pushed forward the wheel of the struggle against President Moi's administration.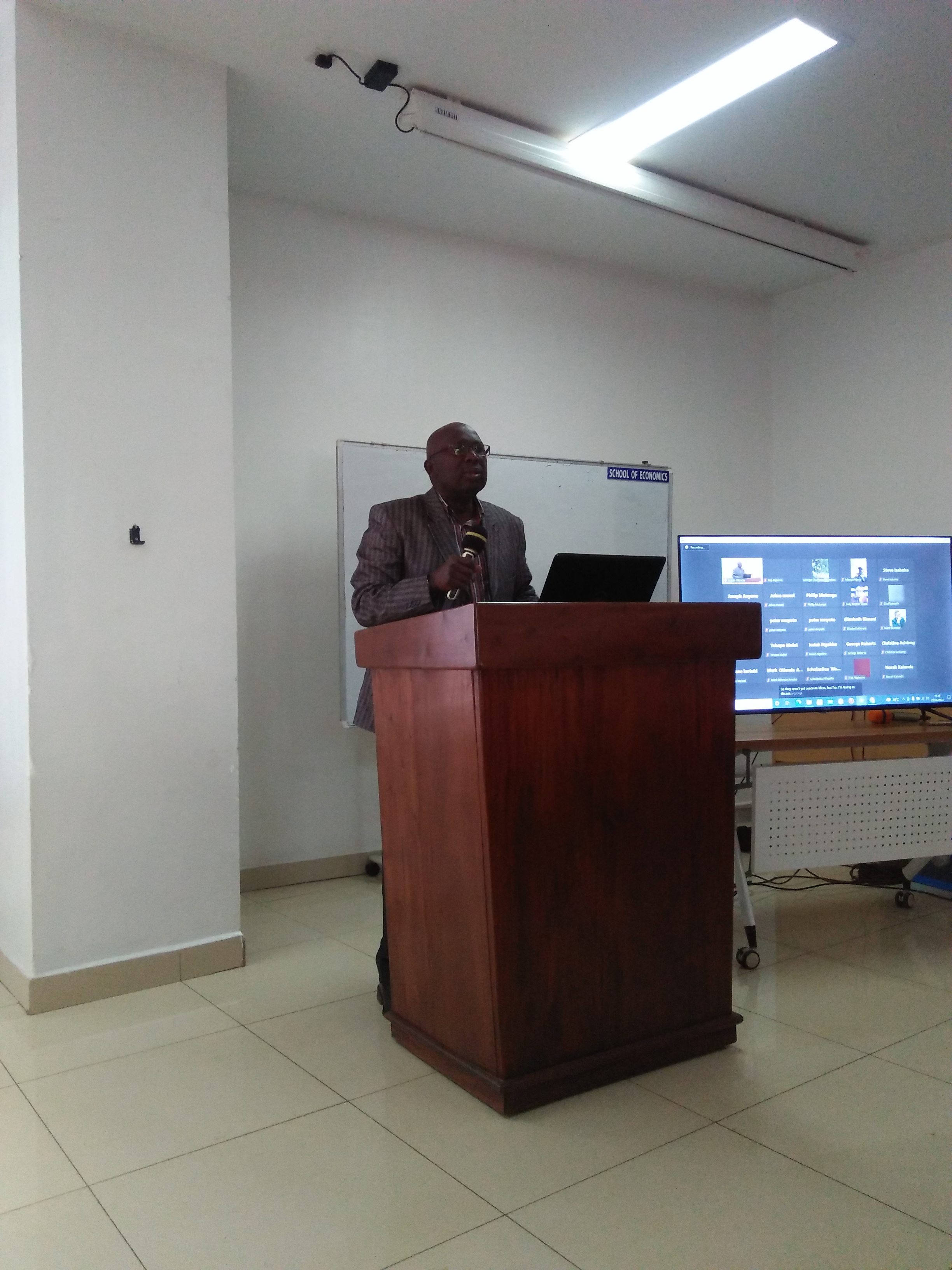 George Gona is a Senior Lecturer at the Department of History and Archaeology, University of Nairobi. He is a researcher in Labour History, Underground Politics and Peace Studies. He has PhD from the University of the Witwatersrand, South Africa, and, a Master of Arts and Bachelor of Arts from the University of Nairobi.